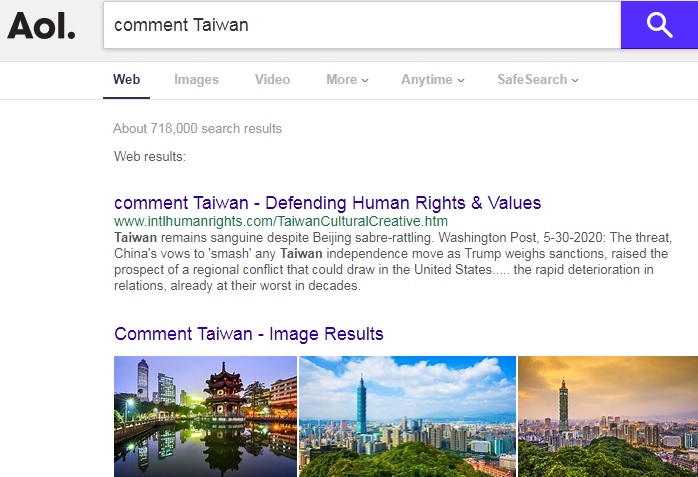 ★ pic.: No.1 "comment Taiwan" on AOL, 2021-6-27, 2021-5-1, 3-8-2021, 2-20-2021,1-18-2020, 12-05-2019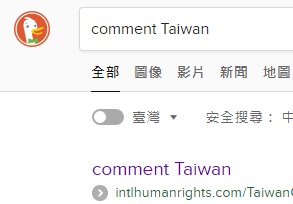 ★ No. 1 "comment Taiwan" on DuckDuckGo , 2021-6-27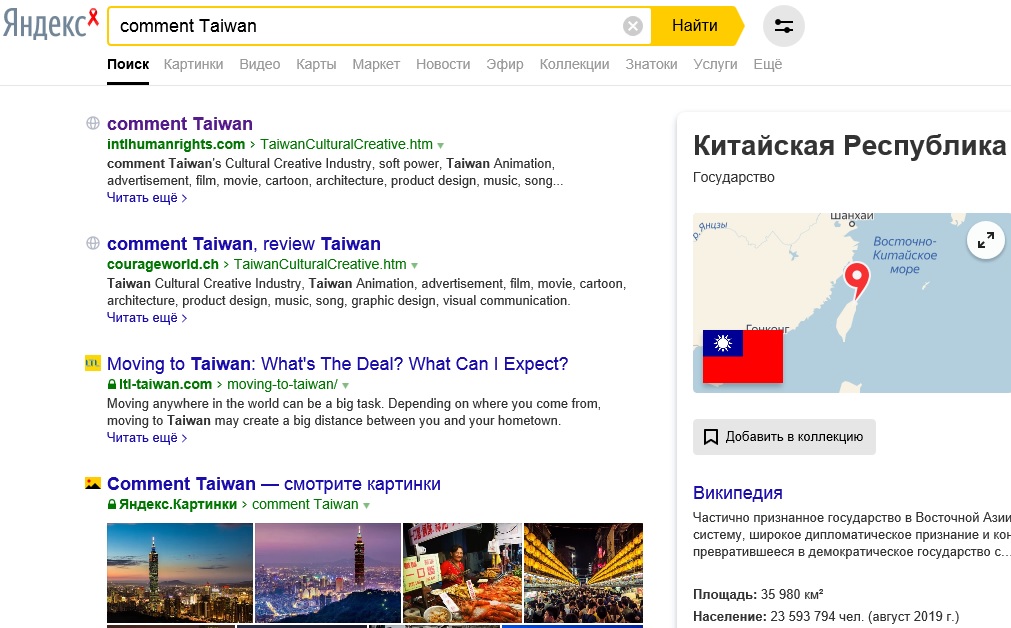 ● pic.: No.1 "comment Taiwan" on Yandex of Russia , 2021-6-27, 8-13-2020, 8-5-2020, 6-12-2020, 5-21-2020, 2-28-2020, 1-17-2020, 1-11-2020,
12-18-2019, 12-1-2019, 11-26-2019, 11-7-2019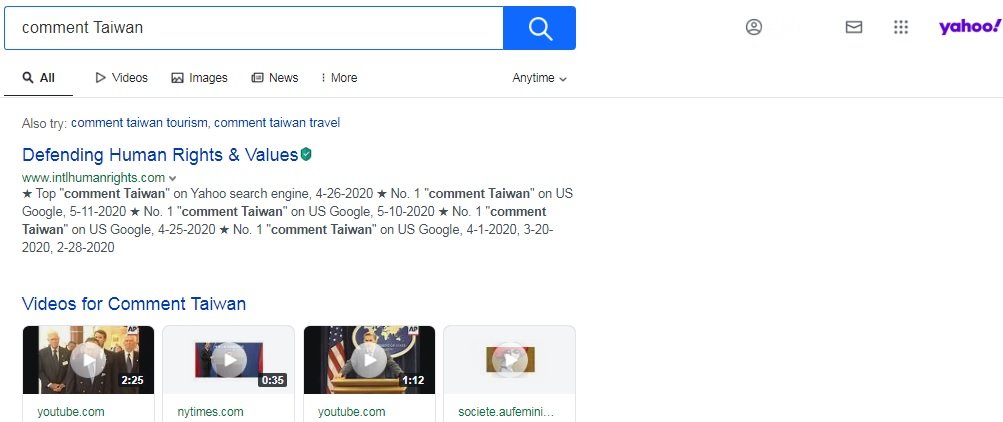 ★ No. 1 "comment Taiwan" on US Yahoo search engine , 2021-6-27, 2021-5-1, 3-8-2021, 2-20-2021, 1-19-2021, 1-1-2021, 12-6-2020, 11-9-2020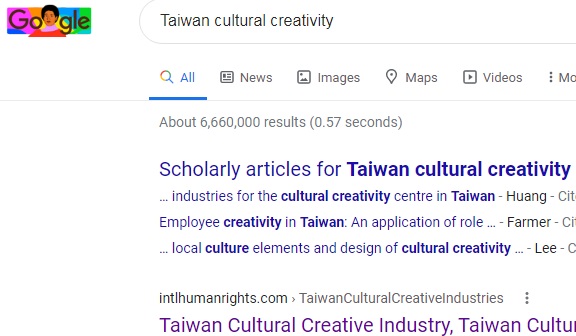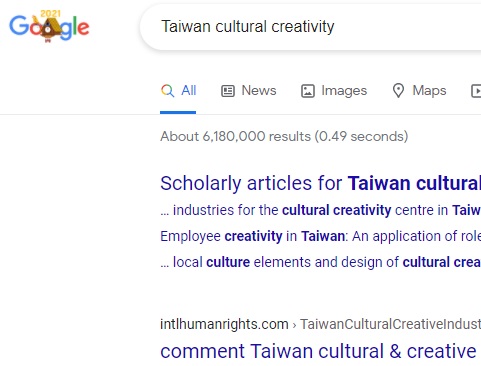 ★ No. 1 "Taiwan cultural creativity" on Google, 2021-6-26, 2021-5-9, 2021-5-4, 2-18-2021, 1-1-2021, 12-3-2020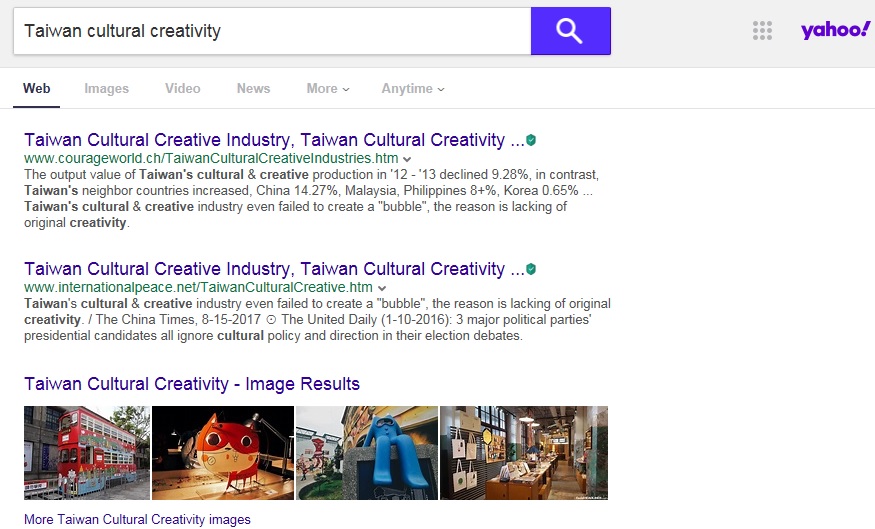 ● pic.: No.1 "Taiwan cultural creativity" on Yahoo search engine , 2021-6-26, 2021-5-9, 12-3-2020, 4-26-2020, Oct. 23, 2019, Oct. 1, 2018


pic. left.: No.1 "Taiwan cultural creativity" on Baidu of China , 2021-6-26, 2021-5-9, , 12-3-2020
pic. right: No.1 "Taiwan cultural creativity" on Microsoft Bing , 2021-6-26, 2021-5-9, 12-3-2020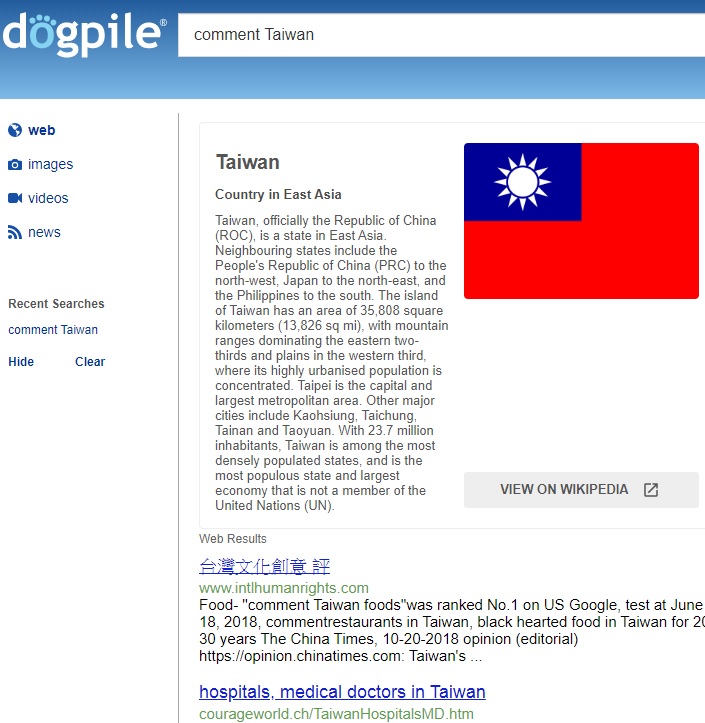 ★ No. 1 "comment Taiwan" on Dogpile, 2021-6-27, 2021-5-5, 10-1-2020, 8-13-2020, 8-2-2020, 6-12-2020, 5-19-2020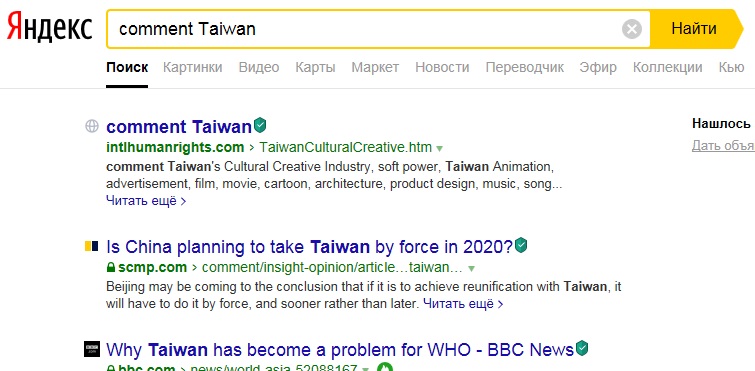 ★ No. 1 "comment Taiwan" on Yandex of Russia, 2021-6-26, 6-12-2020, 4-26-2020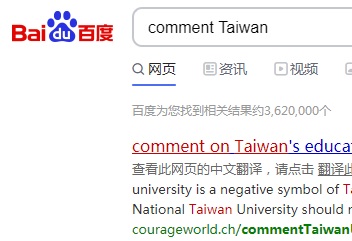 ★ pic.t: No. 1 "comment Taiwan" on Baidu ( largest search engine in China ), 8-13-2020
Michelin Stars (2020) comparison among Asian cities

Michelin Guide cities

number of starred restaurants

number of 3-stars restaurants

number of 2 stars

1 star

Tokyo (Japan)
226
11
48
167
Hong Kong,
Macau

85

10

19

56

Kyoto

(Japan)

100
8
21
77
Osaka

(Japan)

111
3
16
79
Seoul (Korea)
31
2
7
22
Singapore

44
2
5
37

Taipei (TW)

26

1
6
19
Shanghai

(China)

23
1
2
20
 


Taiwan's soft power vs. Asia's soft power

Till 2019-2020, Taiwan has not been included in Portland or USC Soft Power survey ranking list , Taiwan's soft power is behind Asian's "world top 20" nations , including Japan, South Korea, Australia, Singapore, New Zealand, China, India, UAE. for details : click Soft Power

world best surveys
Taiwan's rankings
in top 25~30 list
comparison with
other Asia & Pacific countries
Brand Finance - Global soft power Index 2020, top 60
n/c
https://brandirectory.com
2019/2020
Top 30 SOFT POWER by Portland

failed

No. 8 Japan, No.9 Australia, No. 17 New Zealand, No. 19 S Korea, No. 21 Singapore, No. 27 China
US News: 2020 Best Countries Overall
The Best Countries in the World
not included
No.3 Japan, No.5 Australia, No. 11 New Zealand,
No. 15 China, No. 16 Singapore , No. 20 Korea,
No.22 UAE , No.25 India, No. 26 Thailand,
No. 30 Qatar
2018/2019 Monocle's Soft Power survey

failed

No. 3 Japan, No.8 Australia, No. 11 New Zealand, No.15 Korea, No. 19 China, No. 21 Singapore, No. 25 India
2018/2019 Soft Power 30 Study by USC Center on Public Diplomacy

failed

No.5 Japan, No. 10 Australia, No. 18 NZ, No. 20 S. Korea, No. 21 Singapore, No. 27 China
2017/2018 Monocle's Soft Power survey

failed

No. 4 Japan, No.9 Australia, No. 13 New Zealand, No.17 Korea, No. 19 China, No. 22 Singapore, No. 24 India
2017/2018 Soft Power 30 Study by USC Center on Public Diplomacy

failed

No.6. Japan, No. 8. Australia, 18. NZ, No. 20 Singapore, No. 21 S. Korea, No. 25. China
2016/2017 Monocle's
Soft Power survey

failed

No. 3 Japan, No.6 Australia, No. 13 New Zealand, No.17 Korea, No. 20 China, No. 23 Singapore, No. 24 India
2015/2016 Monocle's
Soft Power survey

failed

No. 4 Japan, No.6 Australia, No. 13 New Zealand, No.15 Korea, No. 21 China, No. 23 Singapore
Monocle's
Soft Power survey 2010 ~ 2015

failed

Japan, Australia, New Zealand, S. Korea, Singapore, China, UAE , India, etc, were in the top 25 list

 

 

 

★ According to a survey of 2020, Singapore ranks No.1, Japan No.7, Korea No. 9 on "enterprise", Japan ranks No. 5, China No.10 on "engagement", Korea ranks No. 5 on "digital", Japan ranks No.6, China No. 8 on "culture", No any Asian country ranks top 10 on "education" and "govt."
 

★ Best Countries overall in 2020: 1 Swiss 2 Canada 3 Japan 4 Germany 5 Australia 6 UK 7 USA 8 Sweden 9 Nederland 10 Norway 11 NZ 12 France 13 Denmark 14 Finland 15 China 16 Singapore 17 Italy 18 Austria 19 Spain 20 Korea 21 Luxembourg 22 UAE 23 Russia 24 Portugal 25 India 26 Thailand 27 Greece 28 Brazil 29 Israel 30 Qatar 31 Saudi Arabia 32 Malaysia 33 Mexico 34 Poland 35 Turkey


 

 
 

 
 
 

Taiwan's travel & tourism - 10th in Asia

World Economic Forum (WEF) <Travel and tourism competitiveness report> released at 9-4-2019 shows Taiwan had the sub-region's largest decline in competitiveness from 30th down to 37th. Taiwan ranks No.10 among Asian countries. for details : click tourism
 

WEF travel & tourism category

Taiwan's rankings and/or score

comparison

prioritization of travel and tourism
No75
Singapore No.6 , Hong Kong No. 11
Natural & cultural resources
No.58 score 2.6
China No.1, score 6.0 , France No.2, 5.0, Spain No.3, 5.7, Japan No.7, 5.3, Indonesia No.18, Thailand No.21, Korea No.24, Vietnam No.26, Malaysia No.31, HK No.40, Philippines No.46, Sri Lanka No.52, Nepal No.56
Natural resources
No. 87
Hong Kong No. 42, Singapore No.120
 
cultural resources & business travel
No. 36 score 2.6
China No1, score 7.0
price competitiveness
No. 78
China 5.7
Health & Hygiene
No.43, score 6
score worse than Korea, Japan, Mongolia
international openness
No. 60
only better than China, Mongolia
Safety & security
No. 26
human resource & labor market: Taiwan No.18

ps: Compared to the report of 2017, Taiwan significantly tightened visa requirements (37th down to 119th), waning cultural resources and business travel (26th to 36th) and recalibrated figures showing a drastic reduction in protected areas (20th to 118th).

For full details : http://www3.weforum.org/docs/WEF_TTCR_2019.pdf

 

According to World Economic Forum (WEF) <Travel and tourism competitiveness report> (released at 4-6-2017), Taiwan's most important indexes for promoting tourism, like "Attractiveness of Natural Assets" (parks, beaches, mountains, wildlife, etc) ranks world No.87, "Natural Resources" ranks No.55, "Environmental Sustainability" ranks No.75 (No.69 in 2015), "Price Competitiveness" ranks No. 46, "Hotel Price Index" ranks No. 89 (82 in 2015), Taiwan got "n/a" on China's world top 5 indexes such as "World heritage natural sites" as well as "World heritage cultural sites".
comment Taiwan travel and tourism, No.1 on internet, pls. click for details

 

● UNESCO's list of intangible cultural heritage / https://ich.unesco.org/en/lists
Taiwan us at the end

ranks

Asian country
heritage items selected
1
China
40
2
Korea
24
3
Japan
20
4
Mongolia
15
5
India
13
6
Indonesia
10
7
Saudi Arabia
8
8
Cambodia
5
9
Philippines
4
10

Qatar

3
10
Malaysia
3
10
Pakistan
3
13

Thai

2
14
Singapore
1
14
Sri Lanka
1
14
Vietnam
1
14
UAE
1

18~2X

Myanmar, Laos, Nepal
0
 
Taiwan
0

◆ Taiwan is doing De-sinicization (getting rid of Chinese culture) for political reason.
◆ sg.news.yahoo.com/singapore-hawker-culture-gets-nod-included-unesco-intangible-cultural-heritage-list-140941296.html 12-16-2020: Singapore's hawker culture was officially approved on Wednesday (16 December) to be inscribed into UNESCO's list of intangible cultural heritage of humanity. The biggest thanks must go to the generations of hawkers for nourishing a nation's stomach and spirits. Taiwan is proud of its night market culture, but was not selected.

 

 

 
 
US News & World Report 2020, Asian countries' world influence rankings
Cultural Influence
No. 6 Japan, No. 8 Australia, No. 9 Singapore, No. 16 China, 17. NZ, 18. Thailand, 20. Korea, 22. UAE, 30. India, 35. Qatar, 39. Malaysia, 40. Saudi Arabia, 41. Phil
Cutting-edge centers of art, entertainment and fashion
Quality of Life
No.5