★
Taiwan

Taiwan diplomatic situation

Taiwan Kow-Tow diplomacy,
15 formal relation allies remain
○
◆ Washington Post, 1-14-2021 : American relations with Taiwan have warmed under President Donald Trump, largely due to strong bipartisan support in Congress, but also because the administration has been willing to defy Beijing's threats and promote Taiwan as an alternative to Chinese Communist Party authoritarianism. washingtonpost.com/world/national-security/us-ambassador-to-un-and-taiwans-president-meet-virtually/2021/01/14/d64548b0-5639-11eb-acc5-92d2819a1ccb_story.html
◆ New York Post, 1-15-2021: Trump's parting shot to Xi should be recognizing Taiwan / America's one-China policy was predicated upon the belief that through appeasement and economic liberalization, the PRC could become less authoritarian and ultimately better "integrated" into the much-ballyhooed "liberal world order."Whatever merit such an idea might have had as a theoretical musing has now been decisively disproven by history. nypost.com/2021/01/15/trumps-parting-shot-to-xi-should-be-recognizing-taiwan/
◆ Economist, 1-15-2021 : New rules on mutual ties could make trouble for both America and Taiwan - Biden. Either he embraces the move, in which case he starts off on the wrong foot with China, or he gets flak at home for not standing up for gallant little Taiwan. This move as a trap for Taiwan, too. Over the past few years China has increased its bullying of Taiwan with military posturing and diplomatic isolation. Crossing China now might prompt it to conduct even more air sorties(combat mission) or pick off (shoot a member of a group of people)Taiwan's remaining diplomatic allies ... To advance the cause of independence there is "no briar patch Taiwan wouldn't jump into". economist.com/asia/2021/01/14/have-departing-american-officials-made-taiwan-into-a-booby-trap
◆ Foreign Policy, 1-13-2021, "Taiwan Needs Real Allies, Not Opportunists, Not Partisans " : U.S. Secretary of State Mike Pompeo highlighted the trip, U.S. Ambassador to the United Nations Kelly Craft would soon be visiting Taiwan, in what was essentially a footnote to a press release condemning China for arrests in Hong Kong. That confirmed the suspicion of many Taiwan analysts that this administration views the island primarily as a card to play against the People's Republic of China and as a convenient foil to it—or the "free China" per Pompeo's press release. Pompeo moves away from the U.S. government norm of describing official counterparts in Taipei as "Taiwan" adjective or "Taiwans" noun, using instead "Taiwanese"—which Washington believed held certain sensitivities—apparently in line with his voiding of relevant sections in the Foreign Affairs Manual or Foreign Affairs Handbooks. Nonetheless, he stresses the unofficiality of the relationship and the continued role of the nonprofit American Institute in Taiwan. ( foreignpolicy.com/2021/01/13/taiwan-contact-guidelines-pompeo-partisan-china/ )
State Dept. lifts US-Taiwan restrictions in move likely to anger China

 

New York Times (US),
1-9-2021

■

State Dept. Moves to Ease Restrictions on Meeting With Taiwan Officials

is meant to signal a warming of relations with Taipei and a tougher line with Beijing, but the Biden administration could easily reverse the move.

■ the move was likely to have little practical effect. "It looks like a publicity stunt".

■ The moves, some outside experts said, are meant to lay a trap for Mr. Biden, forcing him either to pay a domestic political cost if he unwinds them or to sour relations with Beijing if he does not.

■ Mr. Biden could discourage high-level contact with Taiwan officials.

full text: nytimes.com/2021/01/09/us/politics/state-dept-taiwan-united-states-china.html

Guardian (UK),
1-9-2021

■ P

ompeo lifts US-Taiwan restrictions in move likely to anger China.

■ The guidelines set out restrictions including where representatives of either government could meet, and limited the ranks allowed to attend Taiwan's national day celebrations. It also said the US should not refer to Taiwan as a "country" or "government"In recent years the guidelines have been followed less and less, and the official change was not unexpected ...
■ "Decades of discrimination, removed," Taiwan's representative in the US, Bi-khim Hsiao, said on Twitter. "A huge day in our bilateral relationship. I will cherish every opportunity."
■ A spokesperson for the Biden transition team told the Financial Times the incoming president was "committed to the 1979 Taiwan Relations Act" which defined relations between the two governments, and to the US's one-China policy.
full text: theguardian.com/world/2021/jan/09/mike-pompeo-restrictions-us-taiwan-china

CGTN, CCTV, GT(China)
The Week via Yahoo,

1-11-2021

■

Chinese state media (

CGTN, CCTV

) blast Trump admin. for " cowardly act of sabotage" a "cowardly act of sabotage" that "crossed a dangerous red line."


■

Global Times (China), warned — in a since-delated tweet — that Taiwan could face repercussions for Pompeo's actions,

The Associated Press reports

. "The option ofusing military means to solve [the] Taiwan question will also be put on the table"




■

The move may not be universally applauded stateside, either,

per Reuters.

Bonnie Glaser, an Asia expert at Washington's Center for Strategic and InternationalStudies, predicts the Biden administration will "rightly be unhappy that a policy decision like this was made in the final days of the Trump administration."

Japan Times,

1-10-2021

■ The Trump administration's policy toward Taiwan is ending much as it started — by attempting to fundamentally alter the status quo.

■ Trump admin is lifting all of complex internal self-imposed restrictions which was in an attempt to appease the Communist regime in Beijing... 50 years of engagement with Beijing has not worked and that a different and tougher approach is needed... Japan, too, views the island nation as a bulwark against growing Chinese military assertiveness.

■ This could be seen as an attempt by the Republican administration to sow chaos before it's departure. "A blanket statement such as this, abrogating all of the guidance in place for years, without articulating what framework will replace it simply amplifies perceived chaos in DC"
■ This just eases doing diplomacy with Taiwan. japantimes.co.jp/news/2021/01/10/asia-pacific/politics-diplomacy-asia-pacific/taiwan-us-china-pompeo-trump-biden/

DW (Germany)
, 1-9-2021

■ Taiwan's unofficial embassy said the move showed the "strength and depth" of the US-Taiwan ties.

■ Chinese Foreign Ministry spokesperson : some "anti-Chinese politicians" like Pompeo would do everything in their remaining term to undermine relations between the US and China.
full text: www.dw.com/en/us-ends-restrictions-on-official-contacts-with-taiwan/a-56183292

Brookings, 1-11-2021
The Biden administration upholds Pompeo's decision to lift all restrictions on contact with Taiwan or publicly countermands Pompeo's announcement is low-probability scenario. Options more likely are: (1) Instruct the State Department to resume reviewing and approving contacts from across the United States government with Taiwan counterparts to ensure that such contacts adhere to the spirit of longstanding policy, if not necessarily the letter of past contact guidelines (2) Use Pompeo's announcement as a spur to launch a Taiwan policy review to develop updated guidelines for contacts with Taiwan counterparts based on a fresh assessment of America's interests and priorities in its unofficial relationship with Taiwan. brookings.edu/blog/order-from-chaos/2021/01/11/after-lifting-restrictions-on-us-taiwan-relations-what-comes-next/
○
asia nikkei (Japan),

1-12-2021

US promises to China
■ (1) In the first communique of 1972 / the U.S. said it "acknowledges" and "does not challenge" that all Chinese on either side of the Taiwan Strait maintain there is but one China and that Taiwan is a part of China.
■ (2) In the second communique of 1979 / the U.S. declared that it recognizes the Beijing government as the "sole legal government of China." But it said the people of the U.S. will maintain cultural, commercial and other unofficial relations with the people of Taiwan.

■ (3) In the third communique of 1982 / the U.S. said it has no intention of "pursuing a policy of 'two Chinas' or 'one China, one Taiwan.'"

The Chinese side is criticizing Pompeo's declared new policies as infringing on those long-held American promises

asia.nikkei.com/Politics/International-relations/Trump-takes-parting-shot-over-China-s-bow-with-envoy-to-Taiwan
○
◆ CNBC, 1-12-2021: Biden could struggle with Taiwan issue rocking U.S.-China relations. The incoming Biden administration could struggle in managing its relationship with Taiwan — a precarious issue that has contributed to worsening U.S.-China relations. cnbc.com/2021/01/12/how-biden-will-handle-taiwan-issue-thats-rocking-us-china-relations.html
○
◆ Reuters, 1-13-2021: U.S. Ambassador to the United Nations Kelly Craft had been due to visit Taiwan from Wednesday to Friday, prompting China to warn that Washington was playing with fire. Secretary of State Mike Pompeo said on Tuesday that all travel this week had been cancelled, including his own trip to Europe, as part of the transition to the incoming Biden administration. https://www.reuters.com/article/us-usa-taiwan/ahead-of-biden-transition-us-cancels-un-envoys-trip-to-taiwan-idUSKBN29H2QJ
○
Taiwan's
diplomatic strategy

reports

 

pawn/tool
diplomacy

Taiwan is willing to be used by the US, to needle China, ... intentionally in exchange of Trump administration's a policy of strategic clarity, but failed. China called Taiwan "human bomb" because of its incompatible military capacity, but to poke the bear.



pic.: AFT France 10-19-2020: Cake fight:
Taiwan, China officials scuffle at Fiji soiree
for Taiwan's symbol - national flag on the cake, etc

Money/gifts/entertainment
diplomacy

■ Aljazeera, 12-16-2020:

Sydney-based Lowy Institute: China's concessional loans and grants in the Pacific amounted to $1.5bn between 2006 and 2017, compared with Taiwan's $271m

...

■ Le Monde diplomatique of France, '16 a graphic depicts Taiwan as a trembling sweating rat, doing nothing to approaching huge cat (China), but turn around and lift high a "$O$" banner.
Taiwan sent "we can help" face masks to many countries for CovID-19 2020.

■ New York Times, AFP (France). 10-19-2020: Taiwan de facto embassy was hosting a party for 100 distinguished guests to celebrate Taiwan's National Day, two Chinese officials began taking pictures of guests and when asked to leave assaulted an official, putting him in hospital. Aljazeera, 12-16-2020: China-Taiwan fistfight in Fiji raises concerns..."When the 'prize' is Taiwan, the stakes are very high and China will fight very hard"

charm offensive diplomacy

Financial Times (UK), 12-2-2020:

Anxious

Taiwan

launches US

charm offensive

to win Biden's backing

.

This reminds me about same time China intelligence used "charm offensive" to contact US politicians - Daily Mail (uk), 12-8-2020, disrn, 12-9-2020 :

Chinese Intelligence operative

used personal charm, campaign fundraising efforts, extensive networks of associates...

Kow-Tow
diplomacy

Taiwan to ease restrictions on pork imports from the US ... New York Daily News, 11-28-2020: U.S. pigs consume ractopamine, a feed additive that's been banned in more than 150 countries, including China and the entire European Union; Reuters, 12-16-2020 : US pork imports will be cost effective... But it can't be forced on us (Taiwanese) , bringing chaos to our industry and taking it down.
tiptoes

Sydney-based

LOWY institute 7-17-2020: Taiwan tiptoes in cross-strait relations (China-Taiwan).
on knees to Westerners, a discrimination diplomacy
■ Bloomberg 12-24-2020: Taiwan deserves legitimate criticism for letting politics, especially relations with Western countries, pose a risk to the health of her own citizens. e.g., a U.S. delegation entered Taiwan without meeting quarantine requirements, Czech Senate President and other 80 were allowed to bypass the two week confinement everyone else faced. In contrast, one Filipino worker was fined $3,500 for stepping outside his quarantine room for 8 seconds, while others are reported to have been allowed to roam more freely.
■ UDN editorial 12-24-2020: Unlike many western countries banned flights from the UK for new coronavirus variant at the very first moment, Taiwan did not take any step until facing so many local questions, then was very reluctant to cut off half of UK flights. Taiwan also was reluctant to give penalty-fine to W

estern pilot blamed for Taiwan's first local Covid transmission since April, but not so "polite" to some Asian worker.

full text:

https://udn.com/news/story/7338/5117298?from=udn-catehotnews_ch2 bloomberg.com/opinion/articles/2020-12-23/taiwan-enjoys-an-i-told-you-so-moment-after-tangling-with-china-and-the-who

tears-in-eyes
tricky diplomacy

New York Times, 11-24-2020:

Taiwan politician : "Taiwan can't face the might of China alone," "We can't fight China on our own." ; Taiwan Foreign Minister often S.O.S. on world media, such as Fox-news, Newsweek,12-1-2020, Australia ABC, 12-1-2020: Taiwan foreign minister calls on Australia to help defend against China...

News Australia, 11-7-2020: expert says Taiwan will need to bring back the draft in order to put up a fight.

However,

Taiwan

ignores western advice and plans to mobilize only about 1/10 reservists.

Reuters 12-10-2020 slams Taiwan : "It is almost as if fighting to defend the country is somebody else's responsibility" .
★

◆ USNI, 1-1-2021, "Report on Taiwan Political and Security Issues" : the United States recognized the PRC as the "sole legal government of China"; acknowledged, but did not affirm, "the Chinese position that there is but one China and Taiwan is part of China ; The PRC seeks to enforce a "one China principle," under which other countries affirm that Taiwan is part of China. The United States adheres to its own "one-China policy," which the Trump Administration presented as based on U.S.-PRC joint communiqués concluded in 1972, 1978, and 1982; the TRA; and "Six Assurances" that President Ronald Reagan communicated to Taiwan in 1982, shortly before the release of the third U.S.-PRC joint communiqué.

full text: news.usni.org/2021/01/01/report-on-taiwan-political-and-security-issues

★

 

◆ Reuters, 1-1-2021: Taiwan ... offering another olive branch to Beijing in New Year speech (brief)

◆ CNN, 8-14-2020: What Taiwan needs form the US is a strong stable marriage not a hot passionate romance ... a long-term antagonistic relationship between the US and China wasn't sustainable after November... Taiwan needs to think about it
◆ Foreign Policy 8-14-2020: The United States and China ... They are in a bad marriage, with no current option for divorce. That will remain the case for many years to come (foreignpolicy.com/2020/08/14/cold-war-china-misuse-of-history-united-states-soviet-union/)

★

◆ Financial Times (UK), 12-14-2020: Anxious Taiwan launches US charm offensive to win Biden's backing. Taipei worries incoming American administration will not maintain Trump's staunch support (https://www.ft.com/content/3174603a-69ce-4328-93af-69569bb86e0c )

◆ NY Times, 11-24-2020: Biden Faces Pressure from Democrats and Republicans to Stand Up to China by Embracing Taiwan... He will continue to support a peaceful resolution of cross-strait issues ... won't use Taiwan to poke Xi Jinping in the eye and make him look weak
★

◆ NBC 10-24-2020: Tiny Taiwan caught in the middle as U.S. and China battle for supremacy Economically, Taiwan is dependent on Beijing. But for its security and for international political support, it relies on Washington. "We don't want to be manipulated or caught in a great power competition," https://www.nbcnews.com/news/china/tiny-taiwan-caught-middle-u-s-china-battle-supremacy-n1244521

★

◆ New York Times, 10-19-2020:

Latest Clash Between China and Taiwan: A Fistfight in Fiji. Two mainland diplomats attended an event, uninvited, and took offense at symbols of Taiwan — including a flag on a cake. A scuffle ensued.

Taiwan — It was supposed to be a quiet diplomatic event at a stylish beachside hotel in Fiji. ... the latest example of rising tensions between the two governments. (https://www.nytimes.com/2020/10/19/world/asia/china-taiwan-fiji-fight.html)

aljazeera 12-16-2020: The uproar over the recent fisticuffs between Chinese and Taiwanese diplomats in Fiji may have subsided, with the Fijian police declaring the case closed, but the incident has left analysts in the Pacific concerned about what they called Beijing's increasingly hostile tactics in the region. it was just one outcome of the intensifying geostrategic competition in the Pacific pitting China against the United States and its allies. (aljazeera.com/features/2020/12/16/fiji-story)

●
Washington Post, Aug. 10, 2020: US highest level visit Taiwan since 1979

 

 

pic.: Taiwan president Tsai and US Health Secretary Azar made bow to each other, but somehow, President Tsai's head seemed to be lower ? see
https://www.washingtonpost.com/world/asia_pacific/taiwan-azar-tsai-coronavirus-meeting-china/2020/08/10/06397878-dab8-11ea-b4f1-25b762cdbbf4_story.html
◆ Macau Business, 12-12-2020: the DPP administration for "conspiring" with the US and becoming the American "chess game." Furthermore, Taiwan has become dominated by party politics, which "altered" the target of peaceful dialogue from the PRC to the US. Finally, ... Taiwan's social ecology has changed in such a way that no party would be willing to discuss with the mainland over the issue of peaceful reunification, for doing so would be labelled as the "agents of the PRC." ... the reunification with Taiwan cannot be a long waiting game; instead, there must be the use of military force as "an intimidating function" to promote the process of reunification... the US as the major stumbling block to cross-Strait relations. The development of party politics is seen as a hindrance to cross-Strait relations, unless the KMT would return to presidential power in the distant future. www.macaubusiness.com/opinion-bidens-policy-toward-china-taiwan-and-hong-kong/
●
pic.: After World War II, Japan unconditionally surrendered to Republic of China (Taiwan's ROC),
China made a bow lower than Japan did, but Japan's head was lower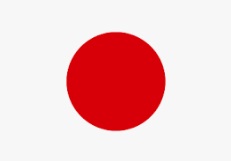 ●
◆ Taiwan is diplomatically isolated, has only 15 formal relation allies till end of 2020: Guatemala, Honduras, Holy See, Haiti, Paraguay, Nicaragua, Eswatini, Tuvalu, Nauru, Saint Vincent and the Grenadines, Saint Kitts and Nevis, Saint Lucia, Belize, Marshall Islands, Palau. For updated news pls. ref. to Taiwan foreign ministry website: www.mofa.gov.tw/en/AlliesIndex.aspx?n=DF6F8F246049F8D6&sms=A76B7230ADF29736
The People's Republic of China (PRC) has identified that Taiwan as part of its territory and its most important core interest, since the Kuomintang (Nationalists or KMT) government retreated to the island in 1949 following defeat in the Chinese civil war. China has traditionally used a double strategy of "carrot and stick" towards Taiwan, on one hand, it has vowed to reunite this "breakaway province" by force if necessary, and has been ramping up military, diplomatic and economic pressure on Taiwan since president Tsai I.W. (2016 ~) refused to recognise the "1992 consensus" a 'pseudo'-agreement made by Taiwan's KMT party and the Chinese Communist Party, that proclaimed "the existence of only one China ", but " with different interpretations " (being free to decide which side was legitimate.). In early 2019, CCP Xi openly equates One Country Two Systems with the 1992 Consensus to eliminate other interpretations. Under China's political development and strengthening its trade ties to our allies, Taiwan is diplomatically isolated, has only 15 formal relation allies till end of 2020 (Taiwan lost Salvador etc 3 allies within half yr. China rankled TW president's visit to NASA - LA Times 8-20-2018), most of them are little, unknown countries. On the other hand, China took the strategy " Allowance of economic benefits to Taiwan"("讓利", such as ◆ charming Taiwan by offering preferential treatment in a soft power bid / le monde diplmatique may 2019; ◆ 40% exports from Taiwan to China / CTN 5-30-2020; ◆ mainland China remains the largest market outside Taiwan for Taiwanese workers and companies, with around 1 million Taiwanese working there / German Institute for Int'l and security affairs, 2-7-2020 ◆ encouraging tourists to Taiwan. / WEF <Travel and tourism competitiveness report> of 2019 shows Taiwan had the sub-region's largest decline in competitiveness, Taiwan's overall score ranks 10th in Asia. ◆ L.A. Times, 8-1-2019: The indefinite suspension of individual travel visa is likely to prove a major economic hit to Taiwan, as well as a blow to cultural interplay. ) so that Taiwanese people may have higher tendency toward unification with China. Now 52% Taiwanese want closer economic ties with the mainland China. Taiwanese understood this interdependence is unavoidable, but over-dependence is risky. Modern Diplomacy (EU) at 6-9-2020: Roughly 26 percent of Taiwan's trade is with China, which is its largest trading partner. China has replaced US as No 1 destination for Taiwanese export accounting for approximately 40% of total exports (Hong Kong included). New York Times 12-3-2019: Trade between China and Taiwan exceeded $181 billion in 2017, up from about $35.5 billion in 1999. Global Times 9-8-2020: Taiwan enjoys a surplus of nearly $100 billion with the mainland every year.
 

 
 

 

pic.: No.1 "comment Taiwan diplomacy" on Bing, 1-8-2021

pic.: No.1 "comment Taiwan diplomacy" (Chinese version) on Yahoo search engine, 1-12-2021
●
◆ Reuters, 12-28-2020: China expressed anger on Monday after U.S. President Donald Trump signed into law measures to further bolster support for Taiwan and Tibet, which had been included in a $2.3 trillion pandemic aid and spending package. The Taiwan Assurance Act of 2020 and Tibetan Policy and Support Act of 2020 both contain language objectionable to China, including U.S. support for Taiwan's meaningful participation in United Nations bodies and regular arms sales. https://news.yahoo.com/china-says-u-stop-using-081142049.html
●
 
In world media's eyes, Taiwan is

~

 
 
 


◆ "conduit (tool)" / The LOWY Institute( think tank in Australia ) , 6-16-2020 : treating Taiwan as a conduit to frustrate Beijing imperils Taiwan's security... and then the United States abandons Taiwan to deal with the consequences.

◆ "a card to play" / Foreign Policy, 1-13-2021 "Taiwan Needs Real Allies, Not Opportunists, Not Partisans " : ... That confirmed the suspicion of many Taiwan analysts that this administration views the island primarily as a card to play against the People's Republic of China and as a convenient foil to it—or the "free China" per Pompeo's press release.

◆ "a dog under control" / Eurasian Times 7-9-2020: The Tsai authority ... turns to Washington and is willing to be used. Taiwan Now Under 'Deep Control' Of The US.

◆ "meat on chopping blocks" / New York Times , 9-18-2020: Taiwan has become completely dependent on the United States,... Many people are saying that Taiwan has become the meat on others' chopping blocks"

◆ "human bomb" / Global Times, 9-8-2020: US sets Taiwan up as a 'human bomb' ( drive the little to poke the big )

◆ "a rat" / Le Monde diplomatique of France, '16: Taiwan, a trembling sweating rat, doing nothing to approaching huge cat (China), but turning around and lifting high a banner "$O$" .

◆ "a ticking time bomb" / Brookings, 12-14-2020: Taiwan should follow suit and take a pragmatic approach, and avoid becoming what Graham Allision described as "a ticking time bomb" that could lead to a tragic conflict

◆ "food on the menu" / SCMP, 10-7-2020: "If you are not at the table, you are on the menu," When the great powers sit at the geopolitical table, Taiwan has long been on the menu."

◆ "a bargaining chip" / Forbes, 10-5-2020: It would be a mistake for the U.S. to pursue an FTA as part of its China policy or to use Taiwan as a bargaining chip, and Taiwan has reasons to be wary as well.

◆ " a tradable pawn", "a useful chess piece" / Global Times, 8-23-2020: Taiwan is a useful chess piece for the US only because of the US strategy to suppress the Chinese mainland. On the one hand, Washington exploits the Taiwan question to contain China, on the other hand it is inciting tensions and making money by selling arms to Taiwan...Taiwan is a tradable pawn. Taiwan for the US is only a tradable chess piece, but for the mainland, reunification of the mainland and Taiwan is priceless.
◆ "cash machine" / Global Times, 10-27-2020: the latest announced sale is another expensive deal aimed at taking Taiwan taxpayers' money with low-quality weapons, in other words, the US is still treating the island as a "cash machine" ...

◆ "dispensable irritant" / Asia Times, 11-16-2020; Washington Post 1-18-2019: Trump abandoned the Kurds in Syria. Could Taiwan be next ? WP, 7-14-2020: Trump's policies are undermining the security of Taiwan's democracy ...

 

 
 
 

 

 
○
●
● CNN 2-19-2020:
The US has been careful, at least publicly, to adhere to a so-called "one China" policy, acknowledging Beijing's assertion that Taiwan is part of China, as well as the People's Republic's status as the sole legitimate government of China. It is this policy that sees the US base its embassy in Beijing, but not in Taipei. But Washington has also maintained deliberate ambiguity on the status of Taiwan, only encouraging both sides to engage in dialogue to settle their long-running disputes.
●
pic.: widely-known china-art, child on its knees

―
Taiwan has been acting on its knees toward strong powers, but taking hard line against its nationals !!?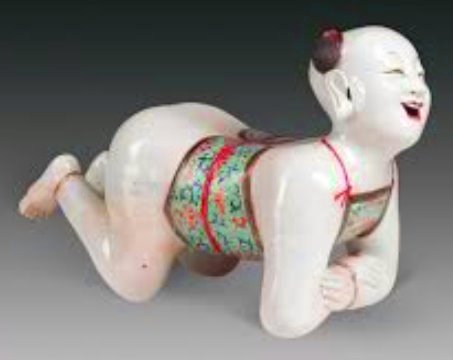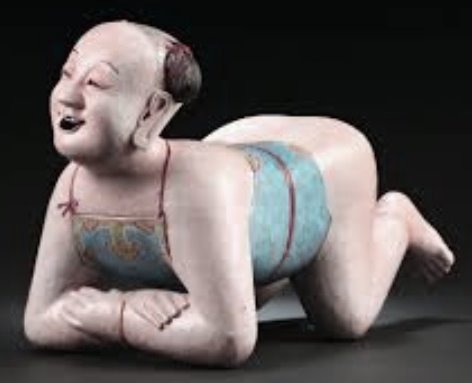 World Journal, USA, 12-6-2020: TJC Taiwan: human rights persecution and infringement by officials in power are
anywhere and anytime - in the past, now, and most likely, in the future
political persecution in Taiwan ... click !
●
● WSJ (Wall Street Journal) 9-20-2019: It's clearly a big win for China having the two largest allies of Taiwan in the Pacific drop so quickly... Washington Post 9-25-2019: China's growing dominance in the South Pacific is a defeat for an America in retreat. New York Times 9-20-2019: As Taiwan Loses Influence, China Gains Ground in Race With U.S.
● New York Times 4-1-2019: Taiwan protests China jets crossing center of Taiwan Strait, a provocation that seeks to alter the status quo ... an intentional act. Taiwan News, 6-28-2019: U.S. Senate passes pro-Taiwan defense bill calling for more patrols in Taiwan Strait. Reuters 6-27-2019: Canadian navy ships sailed through Taiwan strait amid tension with China (Such passages upset China ... In April, Beijing condemned a French decision to send a frigate through the Strait as illegal)
● Daily Mail (UK) 4-1-2019: Taiwan blasts China for "reckless and provocative" incursion by 2 fighter jets across a largely respected line dividing the 2 sides in the Taiwan Straits. Japan Times, 4-1-2019: China's move also comes less than a week after the U.S. sent ships through the strait ( mission was unusual) — the third time in as many months...those sailings have likely been interpreted by China as implicit support for self-ruled Taiwan. Reuters 2-25-2019: US Navy ships ... riling China. ABC.net Australia: Chinese fighter jets cross Taiwan Strait after Tsai urges Pacific pushback against Beijing.
●
● <Taiwan Travel Act> (Trump signed at 3-16-2018):
◆ NHK Japan, 3-17-2018
The legislation aims to encourage mutual visits between US and Taiwanese officials at all levels. (https://www3.nhk.or.jp/nhkworld/en/news/20180317_08/)
◆ The Diplomat, 3-3-2018
US Paves Way for High-Level Exchanges With Taiwan (https://thediplomat.com/2018/03/us-paves-way-for-high-level-exchanges-with-taiwan/)
◆ New York Times, 3-17-2018
China's Foreign Ministry said it had lodged "stern representations" with the United States, saying the law sent a "seriously wrong signal" to the forces of Taiwan independence.
(https://www.nytimes.com/reuters/2018/03/17/world/asia/17reuters-usa-taiwan-china.html ; https://www.reuters.com/article/us-usa-taiwan-china/china-says-resolutely-opposed-to-new-u-s-law-on-ties-with-taiwan-idUSKCN1GT0I9)
◆ Deutsche Welle, 3-17-2018 :
China has reacted angrily ... "severely violate the one-China principle, the political foundation of the China-US relationship."
Taiwan ... calling it a "friendly move"
◆ Global Times of China, 2018: <Taiwan Travel Act> is a bill to destroy Taiwan. ◆ People's Daily online (China 人民日報 海外版) 3-17-2018: "annoy China, fool Taiwan !"("戲耍台灣 挑臖大陸") ◆ UDN Taiwan (台灣聯合報) 3-18-2018: KMT Legislator : The US uses Taiwan as pawn to annoy China ... ( 台恐成夾心餅干); Joseph Bosco (former defense official): China won't win a general confrontation against the US (translation).
○
● Under pressure from China, all 44 int'l airlines (including four US airlines) drop Taiwan in name (world rpts 7-30-2018: NY Times, etc)
○
 

 

pic.: Germany Foreign Ministry website
replaced Taiwan's flag with a white flag

 

Upon reporter's request

"Does Germany think Taiwan already surrendered ?"

Official response from Germany is
"One China Policy" ,

similar to the US site did
 

7-13-2020
○

● L.A. Times, 7-8-2018: US warships pass near Taiwan in a show of defiance to China

○

●

Washington Post, 1-5-2018:

For years, most analysts in the United States generally accepted the idea that Taiwan's status as a de facto independent democracy was unsustainable as China's economy and military rose to dominate Asia. Statesmen such as the late Singaporean leader Lee Kuan Yew and Henry Kissinger both predicted that Taiwan's unification with China — under Chinese terms — was inevitable.

○

● Washington Post, 11-9-2017:"Many have debated here in Taiwan whether President Trump will trade Taiwan in exchange for China's position in North Korea," ...... "But ... even if President Trump makes such an offer, President Xi would say no: 'Taiwan is not in your hands. It's in mine.'"

The China Times, opinion, 11-11-2017: President Xi thinks the advantage of Taiwan issue is in Beijing's side, it's not necessary to trade anything for Taiwan with Washington.

○

●

Washington Post, 11-9-2017:

Xi had reiterated the importance of Taiwan to Beijing during his meeting with Trump. "The Taiwan issue is the most important and sensitive core issue in the Sino-U. S. relations, and it is also the political foundation for the Sino-U. S. relations,"... / https://www.washingtonpost.com/world/with-trump-in-china-taiwan-worries-about-becoming-abargaining-chip/2017/11/09/ee3c0126-c4af-11e7-9922-4151f5ca6168_story.html?utm_term=.91426a733612

○

● Yomiuri Shimbun, Japan, Opinion, 6-22-2017 (読売新聞「社説」) : 中国が台湾を孤立させる動きを強め、波風を立てている。軍事、経済両面での優位を背景にした圧力は、中台間の緊張を高めるだけだ。...中国の一連の外交攻勢は、台湾を自国の一部とする「一つの中国」原則を、台湾の蔡英文政権に認めさせる狙いだろう。...台湾の住民の間では、中国に政治的、経済的にのみ込まれることへの警戒感が強く、「中国離れ」が加速しているためだ。...米国は台湾の防衛力強化を担っており、台湾海峡の平和と安定のカギを握る。(The US is the key to keep the peace and stability across the Taiwan Strait)

○

● Le Monde diplomatique, France, mai 2016: "politiL'Amérique centrale lâche Taipei" / Les deux rivaux du détroit de Formose ne luttent pas à armes égales et, pour Taipei, l'isolement diplomatique menace. (The two rivals of the Taiwan Straits do not fight on equal terms , the diplomatic isolation threatens Taiwan )

○

● Singapore's The Straits Times, 11-9-2017 : Taiwan is the most important issue in Sino-US ties, Xi tells Trump

"The Taiwan issue is the most important, most sensitive core issue in China-US relations, and concerns the political basis of the China-US relationship," ... China "hopes that the US side continues to scrupulously abide by the 'one China' principle, and prevents disturbances to the broader picture of China-US ties", Xi added. Trump told Xi that the United States government upheld and stuck to the "one China" policy, China's official Xinhua news agency reported.

http://www.straitstimes.com/asia/east-asia/xi-tells-trump-that-taiwan-is-the-most-important-issue-in-sino-us-ties )

○

●

BBC - Taiwan country profile 6-14-2017:
China insists that nations cannot have official relations with both China and Taiwan, with the result that Taiwan has formal diplomatic ties with only a few countries. / http://www.bbc.com/news/world-asia-16164639

○

● Washington Post, 1-2-2017:

The United States "acknowledges" that there is one China and that Taiwan is part of China. But the United States has never officially "recognized" Taiwan as part of China. This strategic ambiguity leaves the United States room for a de facto relationship with Taiwan and leaves the Taiwan-China relation an open-ended question. / https://www.washingtonpost.com/news/monkey-cage/wp/2017/01/02/yes-taiwan-wants-one-china-but-which-china-does-it-want/?utm_term=.8d999292eabd

○

● New York times, 12-13-2016: In Presidential inaugural speech, Tsai referred to the Constitution of the Republic of China and the legislation governing cross-strait relations, both imply the acceptance of a "one China" framework.
● Yomiuri Shimbun, Japan, Opinion, 5-22-2016 (読売新聞) : 「台湾独立」志向の強い民進党の蔡英文主席が総統に就任した。台湾蔡新総統対中「現状維持」の意思示した http://editorial.x-winz.net/ed-13620 (Tsia I. W. with strong tendency toward "Taiwan Independence" expressed "maintain status quo" in her Presidential inaugural speech )

● Le Monde diplomatique, France, "Taïwan en quête de souveraineté économique", mai 2016: selon laquelle il n'est pas nécessaire de proclamer l'indépendance car Taïwan est déjà un Etat indépendant et souverain. C'est certainement le sens qu'elle donne au « statu quo » ( 'it is not necessary to proclaim independence because Taiwan is already an independent and sovereign state. This is certainly the meaning it gives to <status quo>' )

○

●

United daily News, opinion 10-11-12017 : In Fact, President Tsai one-sided abandoned in 2016 "The 1992 Consensus" (「九二共識」), which violates her promise to "maintain the cross-strait status quo"
https://udn.com/news/story/7338/2749610?from=udn-catelistnews_ch2 UDN 10-11-2017 : China officially responded Tsai's speech at Taiwan's National Day that "Only by adhering to the one-China principle and opposing Taiwan independence can relations between the sides develop with peace and stability". UDN opinion, 10-20-2017: Chinese leader Xi's "China dream" can't come true without retaking Taiwan.

○

● US News, 10-9-2017:
Taiwan's relations with Beijing have deteriorated sharply since Tsai, ... took office last year, with China suspecting she wants to push for the island's formal independence, a red line for Beijing. China

has cut off a regular dialogue mechanism with Taiwan, ramped up military drills around the island and stepped up int'l pressure to limit Taiwan's diplomatic footprint.

https://www.usnews.com/news/world/articles/2017-10-09/taiwan-president-tsai-pledges-to-defend-islands-freedoms

○

● Spiegel Germany, 1-9-2017, <Donald Trump: Chinesische Staatszeitung warnt USA wegen Umgang>

Die staatliche chinesische Zeitung "Global Times" hat den künftigen US-Präsidenten Donald Trump gewarnt, von der "Ein-China-Politik" abzurücken. "Das chinesische Volk würde die Regierung auffordern, sich zu rächen", hieß es im Leitartikel des Blattes, das zum Zentralorgan der Kommunistischen Partei "Renmin Ribao" gehört. "Es gibt keinen Raum für Verhandlungen" / if "US President Donald Trump to abandon the one-China policy." "The Chinese people would call on the government to take revenge," "There is no room for negotiations" ... (Global Times, China)

○

●

The China Times, 10-15-2017, Wikipedia, 9-27-2017 :Taiwanese premier William Lai advocates "Taiwan independence in realistic way ("務實台獨")", but "Taiwan was an independent country called the Republic of China, it had no need to declare independence." https://en.wikipedia.org/wiki/Taiwan

○

● Mexican newspaper El Sol de Méxicoformer, 2008: (former) President Ma: the China-Taiwan relations are neither between two Chinas nor two states. It is a special relationship. the sovereignty issues between the two cannot be resolved at present, the "1992 Consensus", currently accepted as a temporary measure until a solution becomes available.

○

● The United Daily, 11-12-2017, commented Trump Xi meeting ― one of 3 possibilities is the US may break the pattern "USA and China jointly control Taiwan"(「美中共管」), China may play (or most of) the role to control Taiwan.